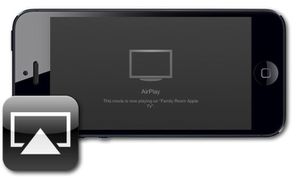 It is very fun to record your dairy life with VCR. You are very happy to view the video/movie in your own house with your family on your own HDTV. I will tell you the guide for how to watch one of your home movies at home using the Apple TV, a Mac or an iOS device.
The easiest way to use Apple TV
It is the best way to watch home movies by using Apple TV if your room is fully equipped with Apple products. It depends on which Apple device you happen to have your movies on.
Directly from your Mac: If you do not have an iPhone, and you have been off loading your video files from your digital camera directly to your Mac, you can still use AirPlay from your Mac to watch your videos on your Apple TV. Macs running OS X 10.8 Mountain Lion can also stream their entire screens directly to an Apple TV using AirPlay Mirroring.
From your iOS device: A lot of people are using their iPhones to capture all of their personal moments on video. Provided you are running iOS 4.3 or greater, when the video files are still on your iPhone, you can view them directly on the AppleTV using AirPlay. Simply turn on your Apple TV, tap on the AirPlay icon and select which AppleTV you want to view your videos on.
Home Sharing from iTunes: You can also use iTunes to stream your home movies to Apple TV. It is easy to enable, but does require that you have an iTunes account. Keep in mind that all Home Sharing will be limited to devices that are configured with that account. After you are enable to home sharing in iTunes, from iTune's File menu go back to Home Sharing menu item and click on "Choose Photos to Share with AppleTV." Here you can select either an iPhoto Library, an Aperture Library, or any other folder on your Mac containing photos and videos you want to share. Just be sure to check "Include Videos" when you first set this up. Now you will be able to select any one of the movies you shared by accessing them from the "Computer" icon on the home menu of your Apple TV.
Of course, there are some other ways for you if you don't have an Apple TV. The HDTV is OK. You just use a cable to connect your Apple device directly to your HDTV. Or you can copy files to USB thumb drive. But the challenge here is getting your home videos into a format that your device can display. I have always use Kvisoft video tools to export to the standard H.264 for enjoying.
Related: How to convert avi to iPhone