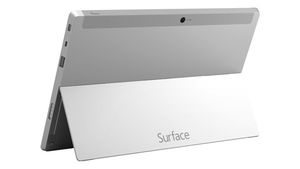 At the next year, Microsoft is planning to launch a fresh new smaller Surface. The tablet is expected to have a 7.5-inch display. It's an RT tablet with a 4:3 aspect ratio and a 1,400x1,050 resolution display.
"And on the ARM side, there is a propensity for a much higher percentage of PCs that are going to ship with mobile broadband [3G/4G], precisely because ARM PCs have even longer battery life [than Intel PCs]," Michael Angiulo - corporate vice president at Microsoft said at the time.
This tablet is expected in the first quarter of next year. It's not clear if production-schedule plans have changed since that initial report. And pricing is also unclear, though previous data from DisplaySearch said the device may be less expensive than any new Surface tablet to date. The Surface 2 starts at $449.
As CNET's point, a smaller Surface tablet would put Microsoft in one of the hottest tablet markets. Do you think so? I think it may be a good way to improve tablet markets.
Related: To manage your tablet photos with video slideshow maker